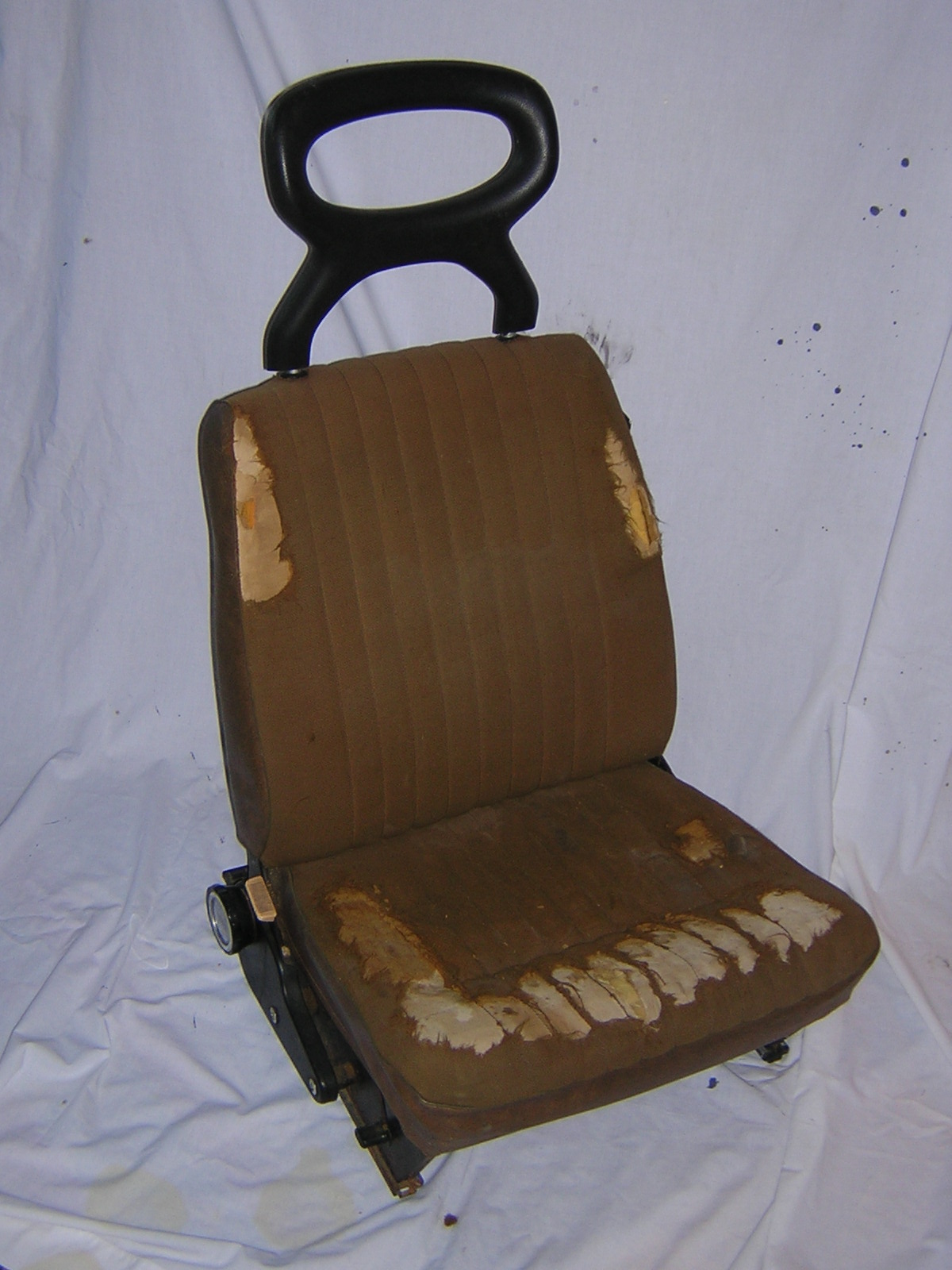 The Peel P50 is a three-wheeled microcar manufactured in 1962 and 1965 by the Manx Peel Engineering Company. Designed as a city car, it was advertised as capable of seating "one adult and a shopping bag." The vehicle's only door was on its left side, and equipment included a single windscreen wiper and only one headlight. Standard colours were Daytona White, Dragon Red and Dark Blue. At 54 in (1,372 mm) long and 41 in (1,041 mm) wide,[3] with an unladen weight of 59 kg (130 lb) this car holds the record as the smallest ever to go into production.
The P50 used a 49 cc (3.0 cu in) DKW engine which gave it a top speed of approximately 61 kilometres per hour (38 mph), and was equipped with a three-speed manual transmission that had no reverse gear. Approximately 50 Peel P50s were sold.
More information at http://www.flatmobile.co.uk/.

Here is the first look at Microsoft's new gaming project, Natal. With this you do not need any controllers! It looks amazing.



Tenkte jeg skulle lage en liste over morsomme nettsteder med diverse lenker.
Selv syns jeg www.leenks.com er ett av de beste nettsteder for alt mulig.

Break.com
har masse vis av bilder og videoer. Verdt å titte innom!
Fredagshumor
hos dinside.no
Endelig fredag
hos dagbladet er også verdt en liten titt.
The Onion
er jo en klassiker, den har blant annet vunnet
beste humor nettsted
.
Dingz.no
har også noen morsomme nyheter en gang i blant, som denne
fjernkontrollen
. Det meste finnes under
dingz-nonsens
, med alt fra
stygge sko
,
svenskevitser
,
toalettpapir
og
iBoobs
.
Klikk.no
kan også har noen morsomme historier, som
denne
om skrekk hotell,
IKEA
humor eller
internett
humor.
Kom med forslag på andre morsomme nettsteder!
Best Visual Illusion of the Year winner 2009: The break of the curveball


2008 winner:
Filling in the Afterimage after the Image



To do:
Fixate your gaze on the center of one of the figures and stare at it for some time (20-30 seconds) while it cycles (without moving your eyes). After several iterations you'll start noticing that the empty outlines fill in with ghostly redish or bluish colors! These illusory colors are called "afterimages". Interestingly, the colors of the afterimages vary, which is puzzling because they come from the same original figure. Moreover, the shape of the outlines determines the filled-in color, which is complementary to the color of the same shape in the original figure.
2007 winner The Leaning Tower Illusion

The two images of the Leaning Tower of Pisa are identical, yet one has the impression that the tower on the right leans more, as if photographed from a different angle. The reason for this is because the visual system treats the two images as if part of a singlescene. Normally, if two adjacent towers rise at the same angle, their image outlines converge as they recede from view due to perspective, and this is taken into account by the visual system. So when confronted with two towers whose corresponding outlines are parallel, the visual system assumes they must be diverging as they rise from view, and this is what we see. The illusion is not restricted to towers photographed from below, but works well with other scenes, such as railway tracks receding into the distance. What this illusion reveals is less to do with perspective, but how the visual system tends to treat two side-by-side images as if part of the same scene. However hard we try to think of the two photographs of the Leaning Tower as separate, albeit identical images of the same object, our visual system regards them as the 'Twin Towers of Pisa', whose perspective can only be interpreted in terms of one tower leaning more than the other.
2006 winner The Freezing Rotation Illusion:





For more information on illusions visit http://illusioncontest.neuralcorrelate.com/. Information in this blog post is from http://illusioncontest.neuralcorrelate.com. Also visit leenks.com for other cool stuff.
Most of you have heard of Spiderman, well Alain Robert is the real spiderman. This frenchman has climbed more than 85 buildings using only his bare hands and climbing shoes. More information on http://en.wikipedia.org/wiki/Alain_Robert
Tour Cristal in Paris, France (98 meters high):

Torre Agbar in Barcelona, Spain (144,44 meters high)

Sydney Harbour Bridge (134 meters high)

Hotel in Hong Kong (forty-five story high)

New York Times building (52-story high)

Petronas Twin Towers in Kuala Lumpur, Malaysia (378.6 meters to the roof):

Visit www.leenks.com for funny videoes and pictures.