Archive
You are currently browsing the archives for the Morsomheter category.
Jeg var i Paris for å jobbe forrige uke, og besøket var veldig bra. Godt og varmt i forhold til Gjøvik. Det meste spennende som skjedde var faktisk på CDG på vei hjem igjen. Jeg tok taxi fra Oce, som vanlig, til CDG. Kofferten min la i bagasjerommet, mens jeg tok med sekken inn i taxien for å kunne jobbe litt på veien til flyplassen. Når jeg ankom flyplassen så betalte jeg sjåføren, tok med meg sekken ut av bilen, gikk så bak taxien for å ta ut kofferten. Der ventet jeg at sjåføren skulle komme ut og åpne for meg, men han bare kjørte! Tok ett sekund for meg å skjønne hva som hadde skjedd, så jeg la på sprang etter taxien. Dog er ikke toppfarten min lik Usain Bolt, så jeg forsto fort at jeg ikke greide å ta han igjen. Heldigvis for meg skjønte taxien bak hva som skjedde, og sto på tuteren! 250 meter lenger nede i veien og 75 meter foran meg stoppet taxi sjåføren, og steg ut av bilen. Da skjønte han hva som hadde skjedd, og unnskyldte seg på fransk, og tok ut kofferten min. Lenge siden jeg har løpt 200 meter, og tror neppe noen talentspeidere vil rekrutere meg til å løpe i neste OL.

Det kunne vel kanskje se litt slik ut som på bildet, dog uten dress.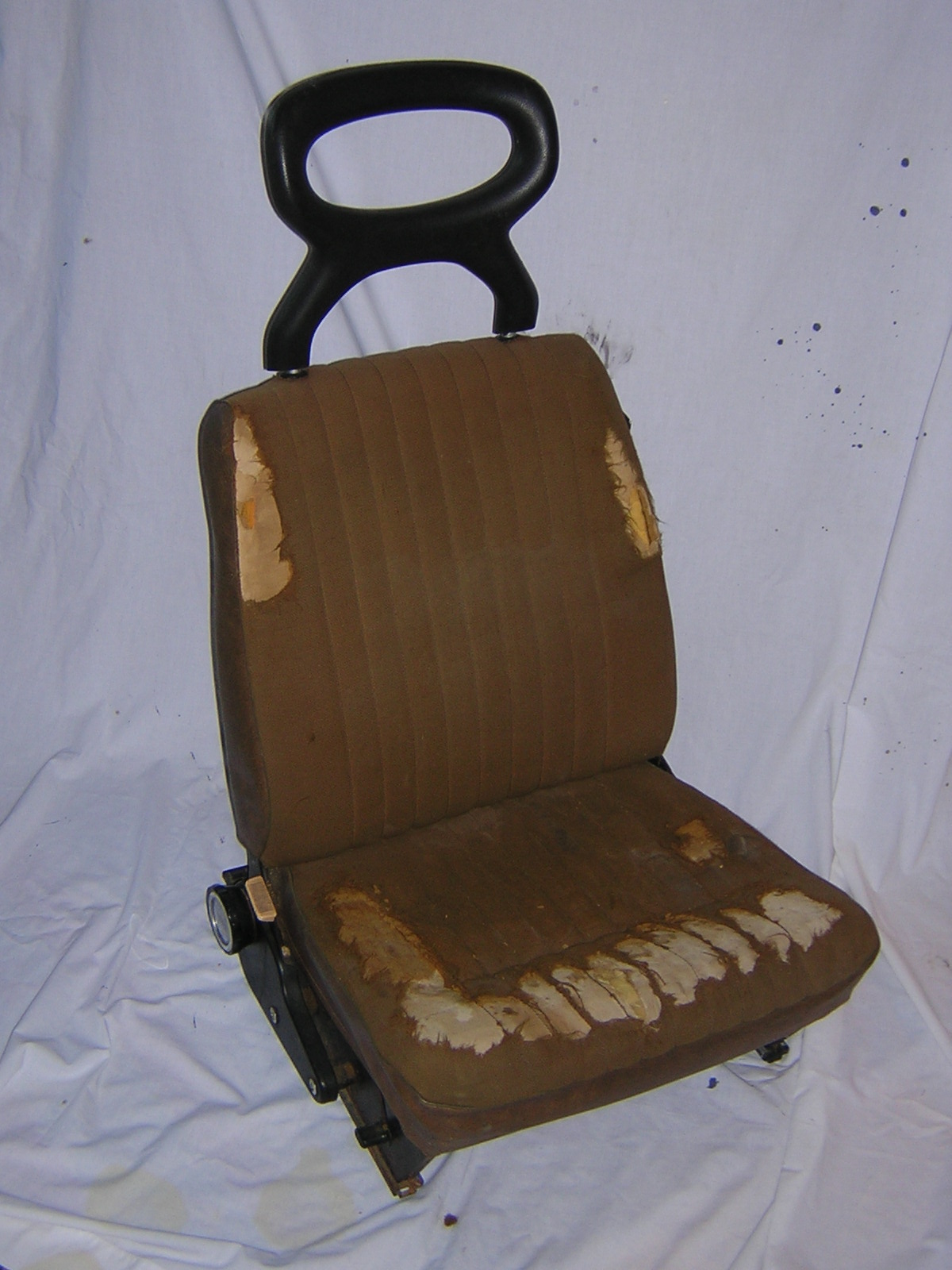 The Peel P50 is a three-wheeled microcar manufactured in 1962 and 1965 by the Manx Peel Engineering Company. Designed as a city car, it was advertised as capable of seating "one adult and a shopping bag." The vehicle's only door was on its left side, and equipment included a single windscreen wiper and only one headlight. Standard colours were Daytona White, Dragon Red and Dark Blue. At 54 in (1,372 mm) long and 41 in (1,041 mm) wide,[3] with an unladen weight of 59 kg (130 lb) this car holds the record as the smallest ever to go into production.
The P50 used a 49 cc (3.0 cu in) DKW engine which gave it a top speed of approximately 61 kilometres per hour (38 mph), and was equipped with a three-speed manual transmission that had no reverse gear. Approximately 50 Peel P50s were sold.
Here is the first look at Microsoft's new gaming project, Natal. With this you do not need any controllers! It looks amazing.



I came across this car on my way to work this week, and I think it might be an idea to remove the snow before driving! I guess this driver didn't think about that, or was just to lazy.

More funny images at
leenks
.